About Us
CaribeSail LLC was formed in October 2010 for Individuals, couples, families, or groups that had an interest in sailing the Caribbean and didn't mind a little adventure! It does not matter If you are experienced or have never sailed before, CaribeSail can take you to remote, undiscovered islands where you will experience much more than the average holiday cruise! The cost is not as about the same as a cruise and its not as much as you think, especially if you have a group of 6, and no sailing experience is necessary! While traveling with CaribeSail, You will Sail, Relax, and Explore many islands and places often overlooked by the average tourist/traveler. Caribesail expanded in 2014 and coordinates trips to other exotic locations such as Greece and Brazil. So if you want to Sail. Relax. Explore and experience the local color or just lay on a beach, let us help you plan your next adventure.

| | |
| --- | --- |
| | CaribeSail LLC. was founded by Mark L. Johnson, a long time resident of the U.S. Virgin Islands. While enjoying "Island Life", he traveled/sailed the Caribbean Islands extensively and made many great friends along the way! Mark met Mira who also loves to travel. They want to share their knowledge and adventures with as many people as possible. Their knowledge, attention to detail, and personal service before, during and after your trip provides great value at little or no cost to you! If sailing is not your thing, other adventures can be booked via Cool Breeze Travel!. |
Places We Know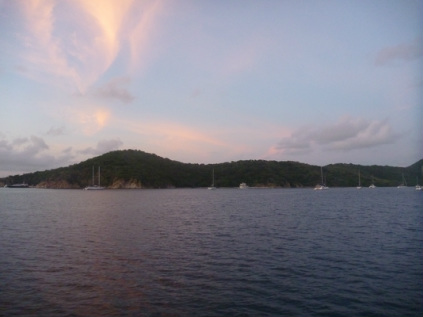 We specialize in sailing adventures to the
Spanish Virgins
,
U.S Virgin Islands
,
British Virgin Islands
,
Barbados
,
Greece
, and the
Grenadines
. All are easily reached by most major airlines. Trips to the U.S and the Spanish Virgins do not require a passport. With over 100 islands and cays the Virgin Islands provide one of the best places to Sail, Relax and Explore in the world. All islands exhibit their own flavor of local color and culture. We love adventure and have organized trips to other locations such as Greece and Brazil.
---
Why Use CaribeSail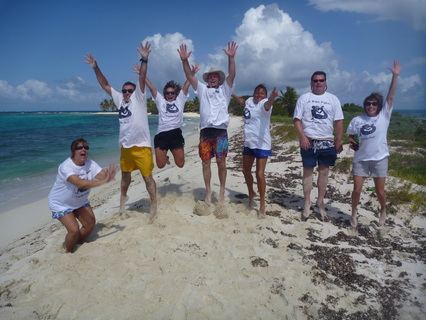 CaribeSail is there with you every step of the way, assisting with planning, budgeting and final booking. On every adventure you book with us, our local travel partners are available to help! You can either go it alone or share your adventure with other couples or groups. Our "mostly singles" trips tend to attract active, adventurous and sociable characters. With the team-spirit that boat life creates, the laid-back atmosphere of the islands, people get to know each other real fast - we hope many folks go home with close friendships that last a lifetime!

---
---
Follow us on facebook QUOTE

Using our facebook page is a great way to keep up with us and get updates on trips and specials!
---